Arini mood nk cakap pasal Barbie..hehe..Suka lak aku tengok Barbie nie..Nie kes dia terpengaruh dgn adik aku la yg suka sgt tgk Barbie.Talk about Barbie..aku ada ada la search pasal Barbie nie..Aku agak terkejut gak la bila dpt tau yg Barbie nie pn ada pakai designer dress.WOW!! patung pun pakai designer dress like Versace, Vera Wang, Christion Dior and ect.
Barbie in Versace
Barbie in Vera Wang wedding dress.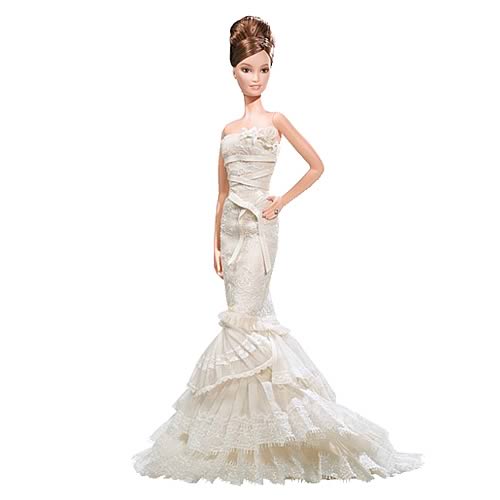 Vera Wang too..
Reem Acra dress..
Juicy Couture collection on barbie.
christion dior Barbie
the most favorite Barbie..The Audrey Hepburn doll collection..